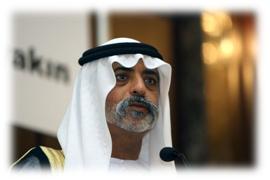 H.H. Sheikh Nahyan bin Mubarak Al Nahyan

Emiratisation is a project not measured in years
…
but in decades!
Link:
YOUNG ADIPEC AT A GLANCE

"Emiratis" must be at the forefront of the UAE economy.
Native sons and daughters must fulfil crucial duties
to preserve the national character and steer future growth.


GIP - The German International Internship Program:
The
IfNO e.K.
- the Institute for Middle East Marketing, is a German based Institution that offers internal internships (varying from three to twelve weeks in length) for talented Arab students and graduates with international Companies & subsidiaries in Germany.